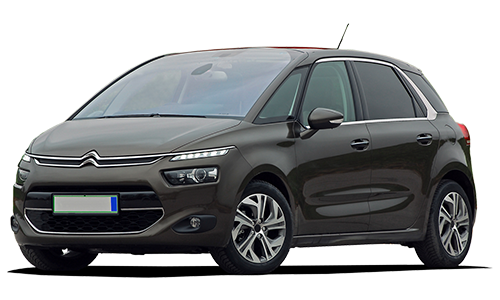 JS Vehicle Rental
Incorporating Brize Self Drive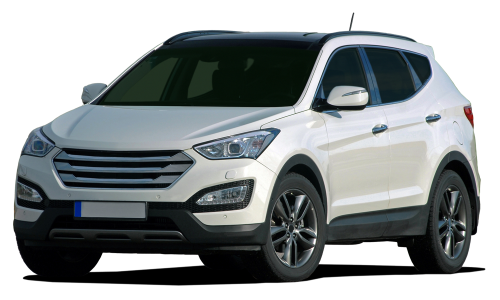 QUALITY VEHICLE RENTALS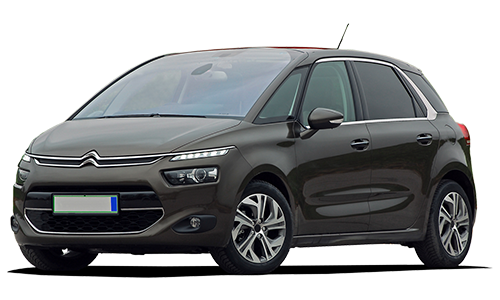 Meet and Greet
Welcome to RAF Brize Norton

TERMS & CONDITIONS
ATTENTION: PLEASE READ THESE TERMS CAREFULLY BEFORE USING THIS WEBSITE. BY USING THIS SITE YOU AGREE TO BE BOUND BY THESE TERMS AND CONDITIONS. IF YOU DO NOT ACCEPT THESE TERMS ("TERMS"), DO NOT USE THIS WEBSITE.
Use of site
J S Vehicle Rental Ltd authorises you to view and download the materials at this website ("Site") provided that you retain all copyright and other proprietary notices contained in the original materials on any copies of the materials. You may not modify the materials at this Site in any way or reproduce or publicly display, perform, or distribute or otherwise use them for any public or commercial purpose. Any use of these materials on any other website or networked computer environment for any purpose is prohibited. The materials at this Site are copyrighted and any unauthorised use of any materials may violate copyright, trademark, and other laws. If you breach any of these Terms, your authorisation to use this Site automatically terminates and you must immediately destroy any downloaded or printed materials.
Disclaimers
THE MATERIALS (INCLUDING ALL SOFTWARE) AND SERVICES AT THIS SITE ARE PROVIDED "AS IS" WITHOUT WARRANTIES OF ANY KIND INCLUDING WARRANTIES OF MERCHANTABILITY, FITNESS FOR A PARTICULAR PURPOSE, OR NON-INFRINGEMENT OF INTELLECTUAL PROPERTY. J S Vehicle Rental Ltd's obligations with respect to its products and services are governed solely by the agreements under which they are provided and nothing on this Site should be construed to alter such agreements.
J S Vehicle Rental Ltd further does not warrant the accuracy and completeness of the materials, software or services at this Site. J S Vehicle Rental Ltd may make changes to the materials and services at this Site, or to the products and prices described in them, at any time without notice.The materials and services at this Site may be out of date, and J S Vehicle Rental Ltd makes no commitment to update the materials and services at this Site.
Information published at this Site may refer to products, programs or services that are not available in your country. Consult your local J S Vehicle Rental Ltd business contact for information regarding the products, programs and services that may be available to you. Applicable law may not allow the exclusion of implied warranties, so this exclusion may not apply to you.
Limitation of liability
IN NO EVENT WILL J S Vehicle Rental Ltd, ITS SUPPLIERS, OR OTHER THIRD PARTIES MENTIONED AT THIS SITE BE LIABLE FOR ANY DAMAGES WHATSOEVER (INCLUDING, WITHOUT LIMITATION, THOSE RESULTING FROM LOST PROFITS, LOST DATA OR BUSINESS INTERRUPTION) ARISING OUT OF THE USE, INABILITY TO USE, OR THE RESULTS OF USE OF THIS SITE, ANY WEBSITES LINKED TO THIS SITE, OR THE MATERIALS OR INFORMATION OR SERVICES CONTAINED AT ANY OR ALL SUCH SITES, WHETHER BASED ON WARRANTY, CONTRACT, TORT OR ANY OTHER LEGAL THEORY AND WHETHER OR NOT J S Vehicle Rental Ltd HAS BEEN ADVISED OF THE POSSIBILITY OF SUCH DAMAGES.
User submissions
J S Vehicle Rental Ltd does not want to receive confidential or proprietary information from you through this Site. Any material, information or other communication ("Communications") you transmit or post to this Site will be considered non-confidential and non-proprietary.  J S Vehicle Rental Ltd will have no obligations with respect to the Communications. J S Vehicle Rental Ltd and its designees will be free to copy, disclose, distribute, incorporate and otherwise use the Communications and all data, images, sounds, text, and other things embodied therein for any and all commercial or non-commercial purposes. Personally identifiable information that you submit to J S Vehicle Rental Ltd for the purpose of receiving products or services will be handled in accordance with the J S Vehicle Rental Ltd online privacy statement. You are prohibited from posting or transmitting to or from this Site any unlawful, threatening, libellous, defamatory, obscene, pornographic, or other material that would violate any law.
Links to third-party Websites
Links on this Site to third-party websites are provided solely as a convenience to you. If you use these links, you will leave this Site. J S Vehicle Rental Ltd has not reviewed all of these third-party sites and does not control and is not responsible for any of these sites or their content. Thus, J S Vehicle Rental Ltd does not endorse or make any representations about them, or any information, software or other products or materials found there, or any results that may be obtained from using them. Where the message "this product is available now at selected online shops" appears, the prices indicated apply only to products sold by J S Vehicle Rental Ltd E-Business Partners. Such prices are notified to J S Vehicle Rental Ltd from time to time by the J S Vehicle Rental Ltd E-Business Partners concerned, and are subject to change without notice. J S Vehicle Rental Ltd is not responsible for any changes to those prices, or for any error or omissions in the prices advertised. All orders for products advertised will be subject to terms and conditions, and availability with the relevant J S Vehicle Rental Ltd E-Business Partners. Your contract will be with the E-Business Partner. If you decide to access any of the third-party websites linked to this Site, you do this entirely at your own risk.
Linking to this site
You may create links to this Site from other sites, but only in accordance with the terms of the Guidelines for linking to  J S Vehicle Rental Ltd's Websites and in compliance with all applicable laws.
General
J S Vehicle Rental Ltd may revise these Terms at any time by updating this posting. You should visit this page from time to time to review the then-current Terms because they are binding on you. Certain provisions of these Terms may be superseded by expressly designated legal notices or terms located on particular pages at this Site.
Note: Anyone linking to J S Vehicle Rental Ltd's website must comply with the Guidelines for Linking to J S Vehicle Rental Ltd's Websites and all applicable laws.
Guidelines for linking to J S Vehicle Rental Ltd's Websites
A site that links to J S Vehicle Rental Ltd's website:
May link to but not replicate J S Vehicle Rental Ltd content
Should not create a browser or border environment around J S Vehicle Rental Ltd content
Should not imply that J S Vehicle Rental Ltd is endorsing it or its products
Should not misrepresent its relationship with J S Vehicle Rental Ltd
Should not present false information about J S Vehicle Rental Ltd products or services
Should not use the J S Vehicle Rental Ltd logo without permission from J S Vehicle Rental Ltd
Should not contain content that could be construed as distasteful, offensive or controversial, and should contain only content that is appropriate for all age groups